Vintage audio gear connoisseur, computer enthusiast, time-nut, music lover, vintage games gamer, nerd, tinkerer and shady electronic projects maker
3U 2HP front panel blanking plate DIN41612
Introduction
I have originally designed front panels for few of my projects, but this turn out so well, that I have offered these blanking plates for my fellow enthusiast such as yourself :)
You can use these either side of these blanking plates. PCB's are made of aluminium and signle sided, black matt colour and brushed aluminium on the other. Blanking plates for your Microcomputer, Eurorack project or just blank those pesky holes in your favourite synth ᕕ(⌐■_■)ᕗ ♪♬
These boards look absolutely gorgeous in black solder mask if you going for that classy synth look.
I can advise you where to buy PCB rear mounting bracket, alternatively you can 3D print your own, files are all over interwebs.
ʕっ•ᴥ•ʔっ
Except where otherwise noted, content on this site is licensed under a Creative Commons Attribution 4.0 International license. CC-BY-4.0
I have created content on this website free to use for personal, educational and commercial purposes. If you like or use my work, please mention me or perhaps consider a donation.
or

click on pictures to enlarge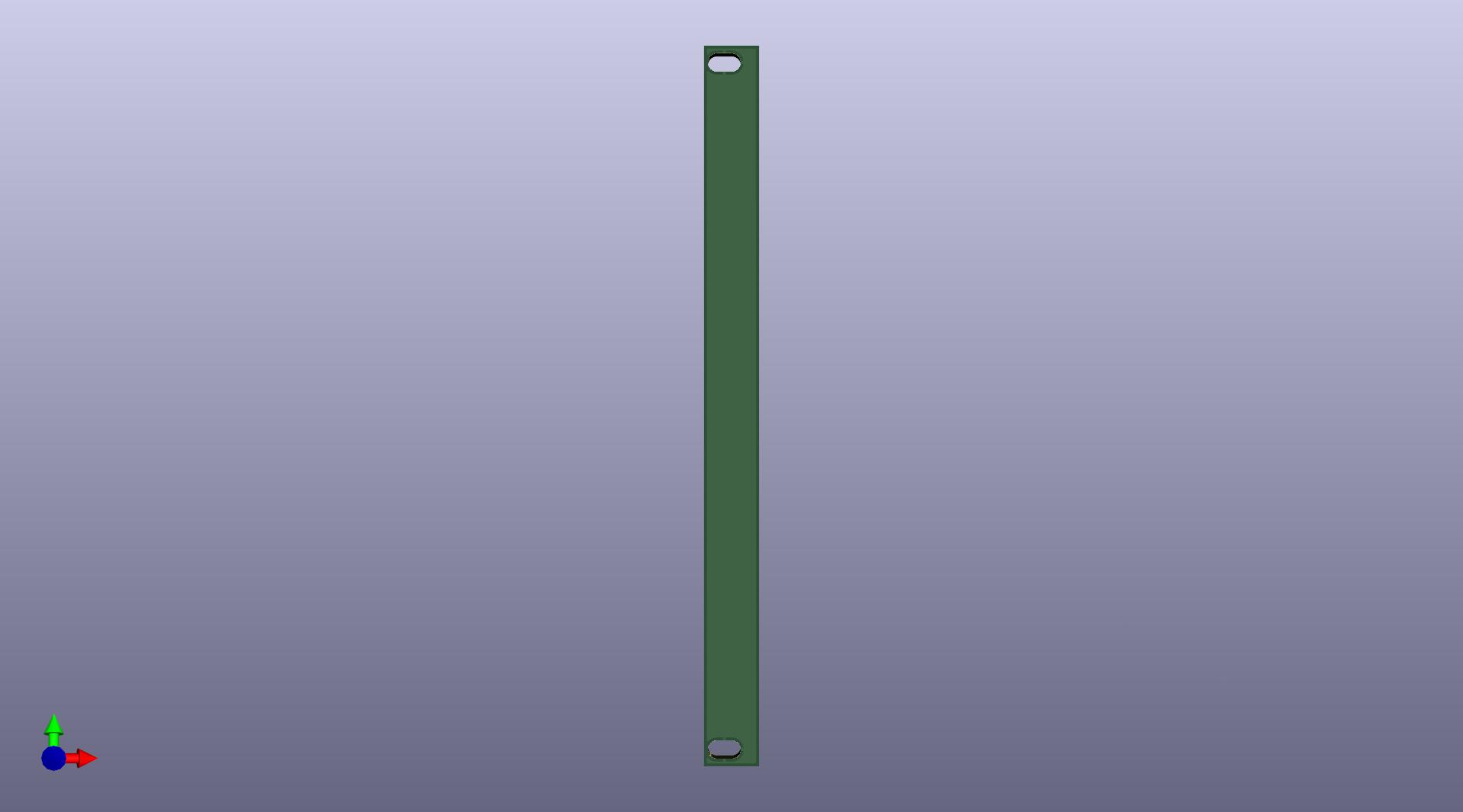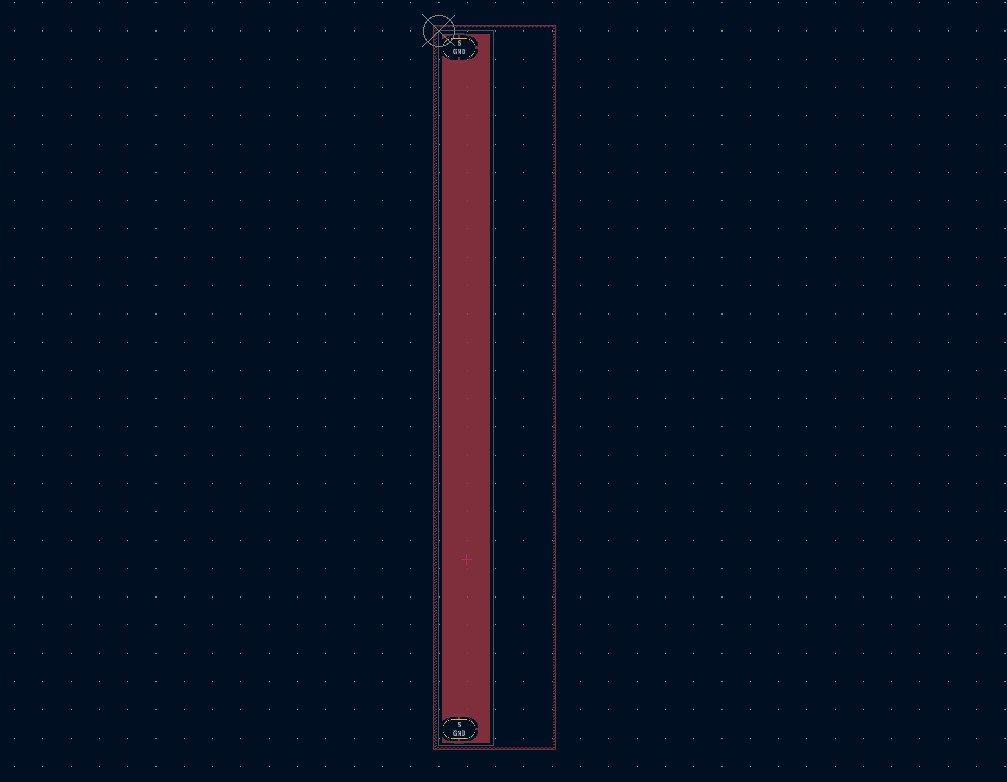 Purchase item


... but if you feel like getting something for nothing isn't your cup of tea (completely understandable) (ಥ﹏ಥ) and a prefer to support me and get something back in return, then you please purchase this item directly from my on my eBay shop (click on FleaBay logo above). However if you are still up for an adventure (and are happy to have PCB's made yourself in your favourite PCB house - JLCPCB is recommended), then carry on and download gerber files further down. ( ͡° ͜ʖ ͡°)
Specification
Board Type: Eurorack blanking plate
Board Material: Aluminium
Colour: Black colour matt solder mask
Surface Finish: brushed aluminium, black matt paint
External size: 3U2HP, 10x128mm
Panel Thickness: 1.60mm
Mounting holes: Standard pitch 3U Eurorack DIN41612
Panel weight: 20g
Bill of materials
| Identifier | Value | Qty | Notes |
| --- | --- | --- | --- |
| Printed Circuit Board | 3U 2HP PCB 10 x 128mm 1 Layer, Aluminium | 1 | v1.0 |
Assembly instructions and notes
■ Please be aware that gerbers are designed for 1 sided Aluminium PCB, please choose this option when ordering from your favourite PCB house (JLCPCB is recommended).
■ You can use these card in industry standard DIN41612 3U subrack / Eurorack.
■ Card has been designed to be very versatile and you can use it as blank or to mount PCB or other stuff to it. just use 2.50mm standard drill bit.
■ PCB's are usually 1.60mm, however standard DIN41612 is 2.50mm so bare this in mind for critical applications.

Schematic
| File type | File name | File size | Last modified |
| --- | --- | --- | --- |
| Not available for this project. | - | - | - |
Design Files
Photographs
click on pictures to enlarge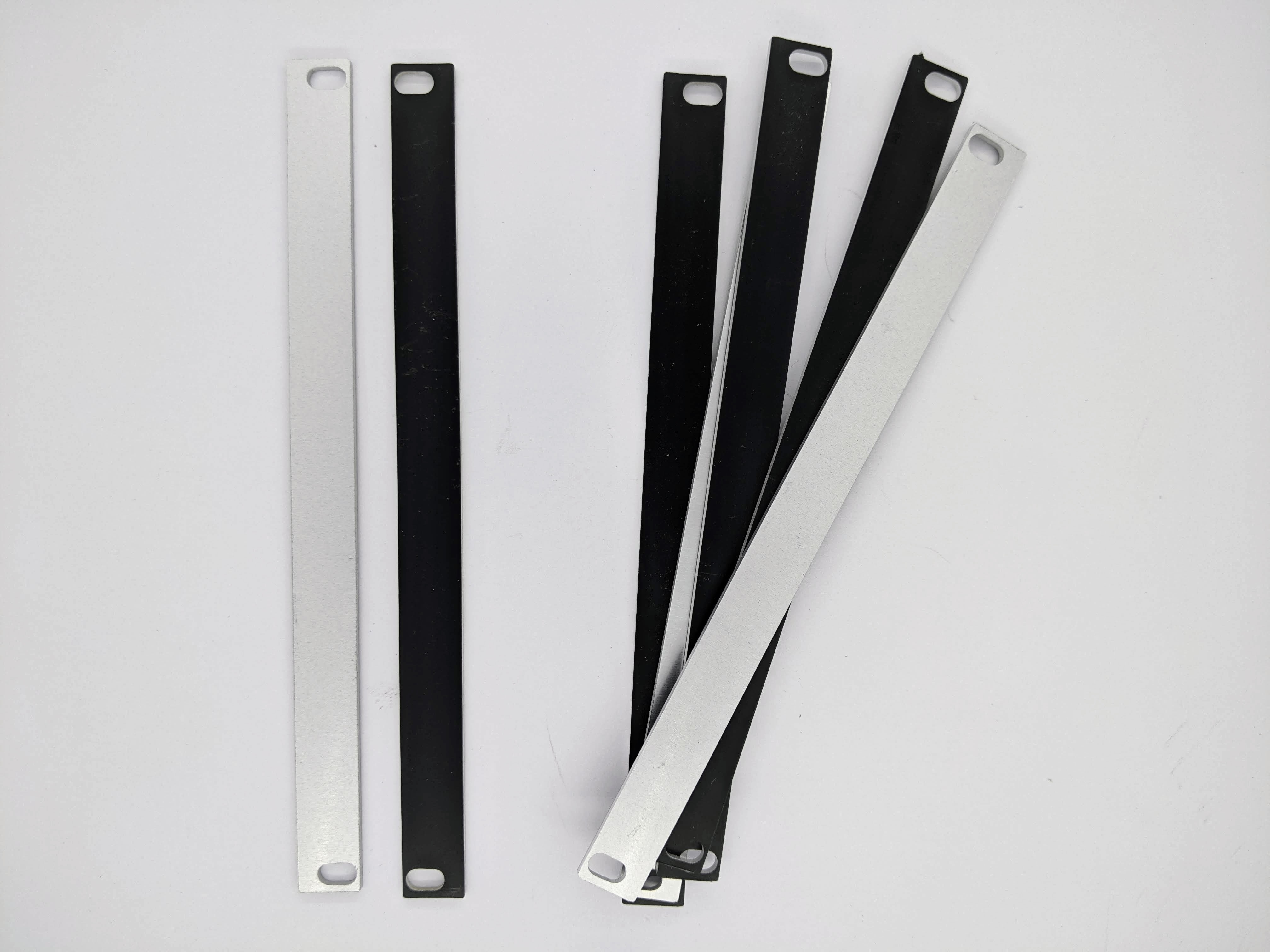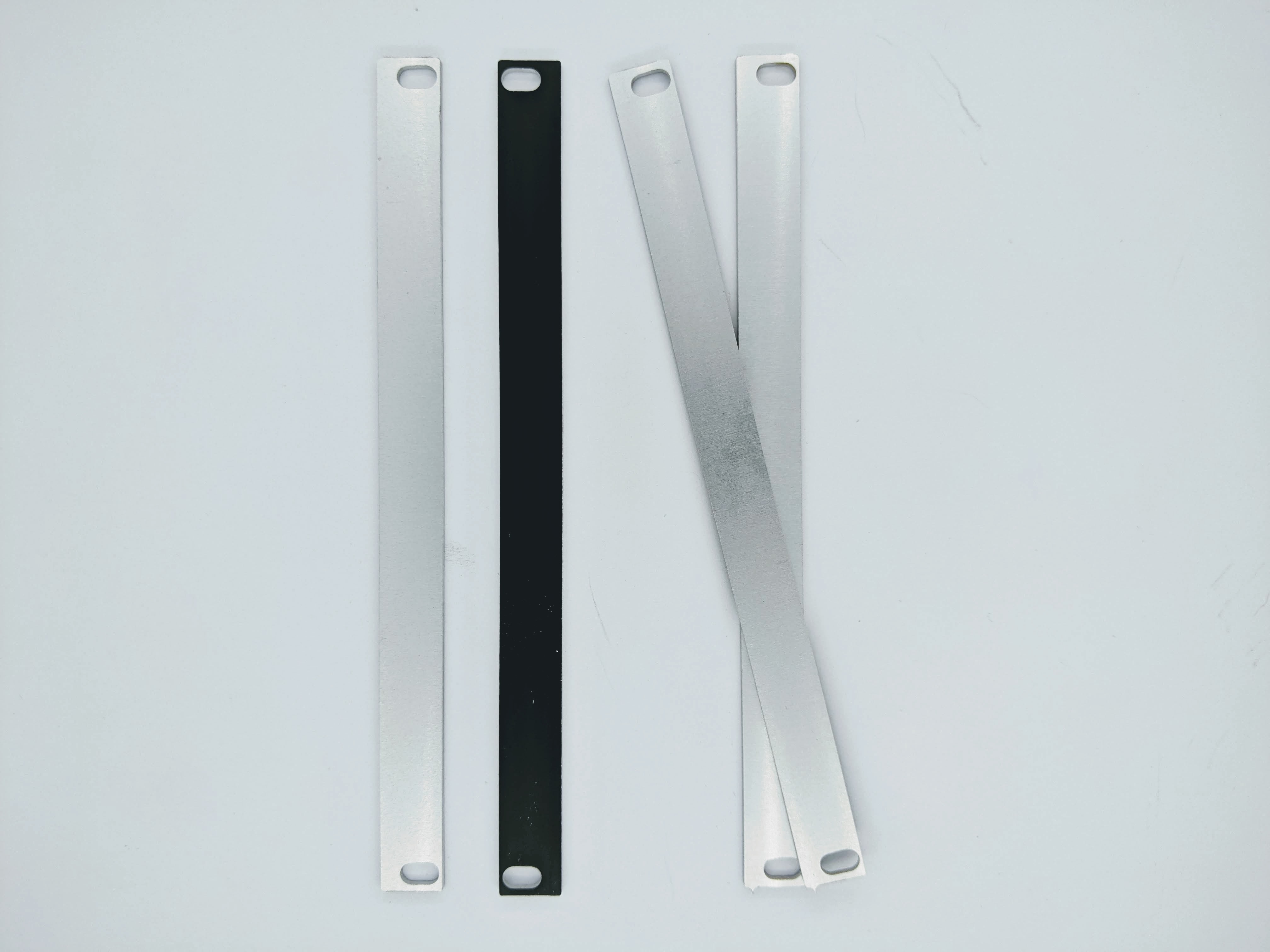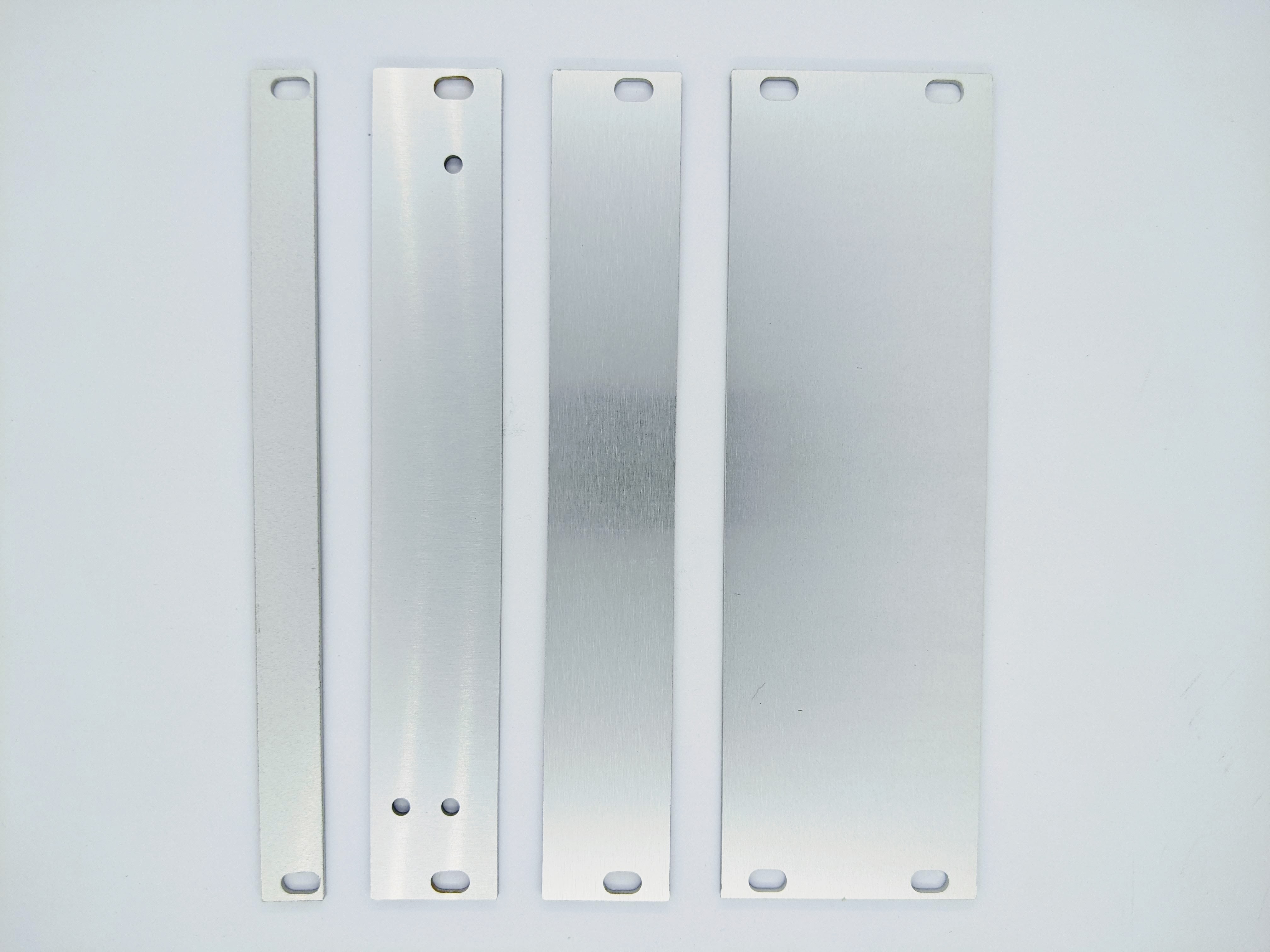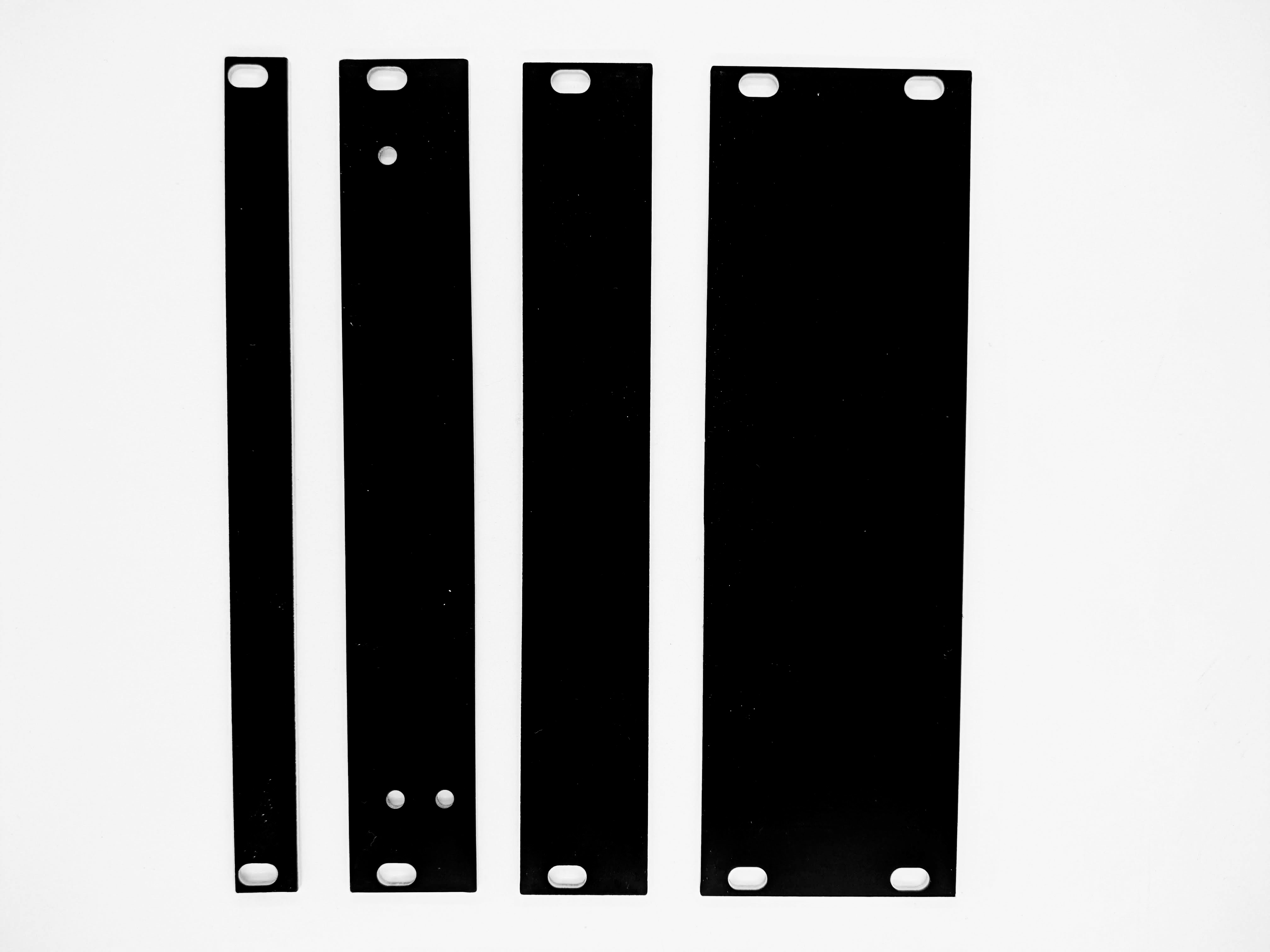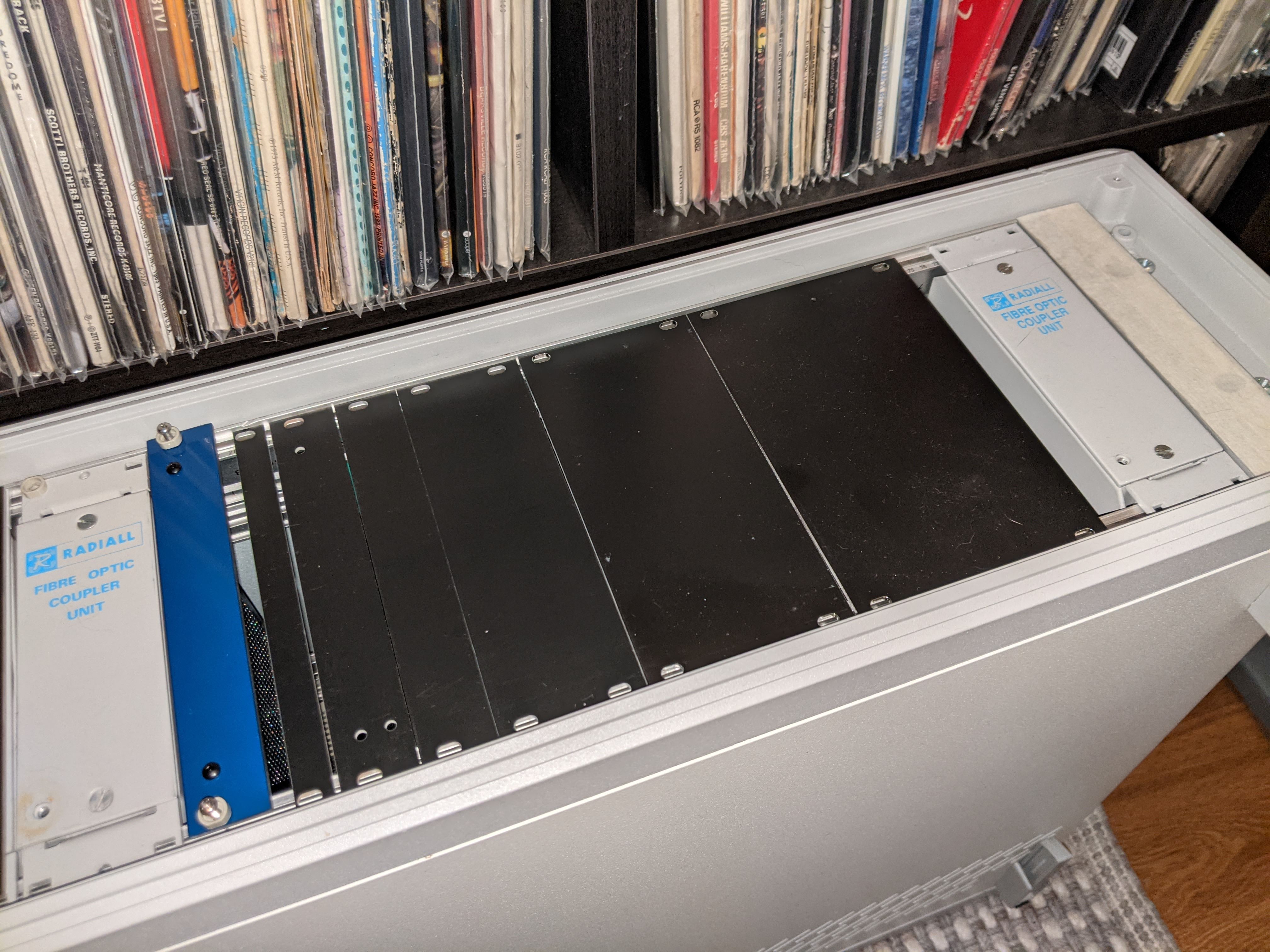 Versions and revisions
This section lists the project version and revision history.
v1.0
■ no revisions available yet