Vintage audio gear connoisseur, computer enthusiast, time-nut, music lover, vintage games gamer, nerd, tinkerer and shady electronic projects maker
Ooooh a visitor! Well how nice! Come on in!
About Me
Something little about this obscured corner of interweb
Guess I should add some credibility to this blog. Well.. I call myself Teti since gameplay of Ultima Online in late 90's, but my real name is Martin. My dragon lair is located in the Kent, UK. My background is electronic engineering which I've studied in late 90's, but never actually done it for living utill now as hobby. IT and consequntialy graphic desing took over after college. Yes and I forgot... I have few year Telecom experience from unnamed British broadboand provider. Right Richard B?
I'd like to consider myself as vintage audio gear connoisseur, computer enthusiast, time-nut, music lover, vintage games gamer, nerd, tinkerer and shady electronic projects maker. Formally audiophile passionate into music but not bullshit served by high end hi-fi industry. Golden fuses and wooden blocks under speaker cables… Gimme a break!
For last few years I've been mesmerised by electronics, time nutting (god this sounds creepy :) ) ԅ(≖‿≖ԅ), vintage computers and all sorts of weird and wonderful. ─=≡Σ((( つ◕ل͜◕)つ Througout the years I have undercome many electronics project, however my true passion in electronics really took off since Covid lockdown in early 2021. Prior to that I have been working on our house which we purchased few years ago and now I have my own man cave where I can do some crazy science. Man this electronics hobby thing is a steep learning curve!
click on pictures to enlarge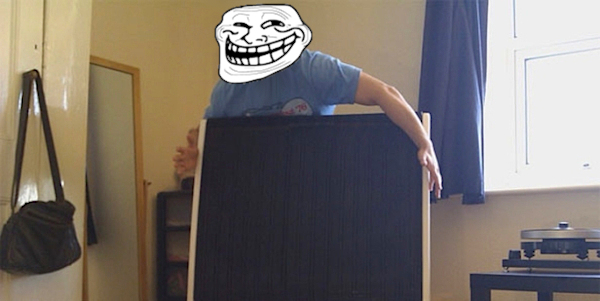 Me and my refurbished Quad ESL 57 electrostatic speaker in about 2009
What's the fuss all about then?
Well... I'm glad you've asked. I have started this blog to document my project and help other people with their self-developement. Perhaps (and I hope) content in this obscured corner of interwebs will inspire you to start your own projects.
I strongly believe that scientific papers and education should be free hence Creative Commons Attribution 4.0 International license. CC-BY-4.0. I have learned myself from work of others, therefore even I can say that I stand on shoulders of giants. I would like to pass the legacy and some of the skills I've learned through the years. I don't know much, but even the little I know might helps you and maybe, just maybe after you read few articles little thought will cross your mind and you say: "yeah I can give it a shot, why not?"

You are in fact encouraged to steal use content of this website. It's all free to use for personal, educational and/or commercial purposes:
Share — copy and redistribute the material in any medium or format.
Adapt — remix, transform, and build upon the material for any purpose, even commercially, but you must give appropriate credit, provide a link to the license, and indicate if changes were made. You may do so in any reasonable manner, but not in any way that suggests the licensor endorses you or your use.
click on pictures to enlarge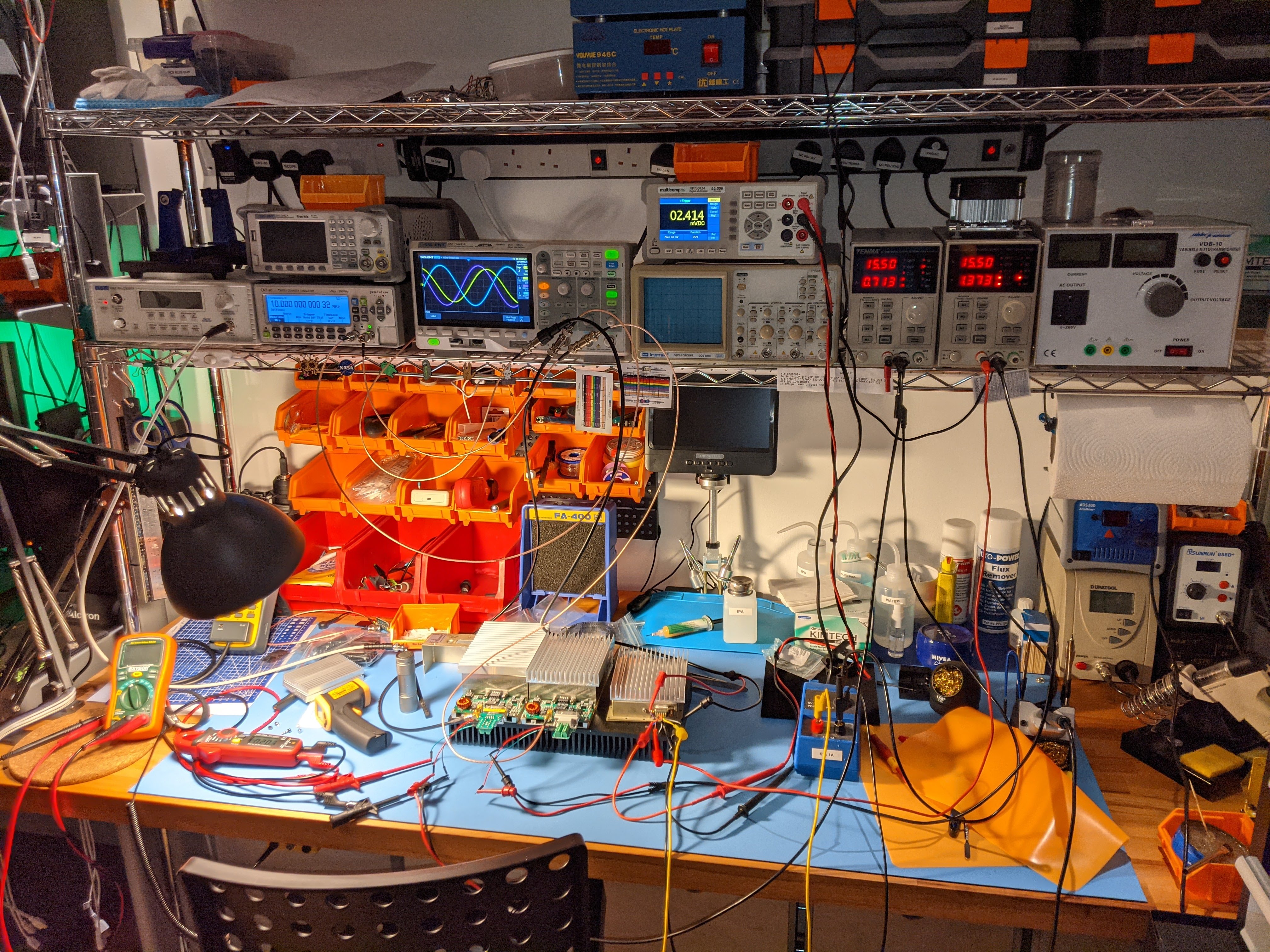 My electronics lab in October 2021 with 3 Rubidium frequency standards on bench
My work
Surely I might even became a minor celebrity one day :) (Noun minor celebrity (plural minor celebrities): A famous person of little significance or importance).
■ Currently (January 2022) I have produced over 60 videos on my YouTube channel
■ Written over 200 (and counting) articles on my WordPress blog.
■ I would like to have a bit more control over my content so I've established this website and so far I have about 20 written articles (January 2022) with gerber files, schematic ie.
Social media
Or contact me via other channels like evil social media or just be creative :)

If you like my work
ʕっ•ᴥ•ʔっ
Except where otherwise noted, content on this site is licensed under a Creative Commons Attribution 4.0 International license. CC-BY-4.0
I have created content on this website free to use for personal, educational and commercial purposes. If you like or use my work, please mention me or perhaps consider a donation.
or

or

... but if you feel like getting something for nothing isn't your cup of tea (completely understandable)
(ಥ﹏ಥ)
and a prefer to support me and get something back in return, then you please purchase any item
directly from my on my eBay shop
(click on FleaBay logo above). However if you are still up for an adventure
(and are happy to have PCB's made yourself in your favourite PCB house
-
JLCPCB
is recommended), then carry on and download gerber files further down. ( ͡° ͜ʖ ͡°)